Broadcast on 20th July 2010
Richard Burton's reading of Samuel Taylor Coleridge's epic poem.
The Rime of the Ancient Mariner
by Samuel Taylor Coleridge, read by Richard Burton with John Neville and Robert Hardy
An Argo recording, Spoken Arts, undated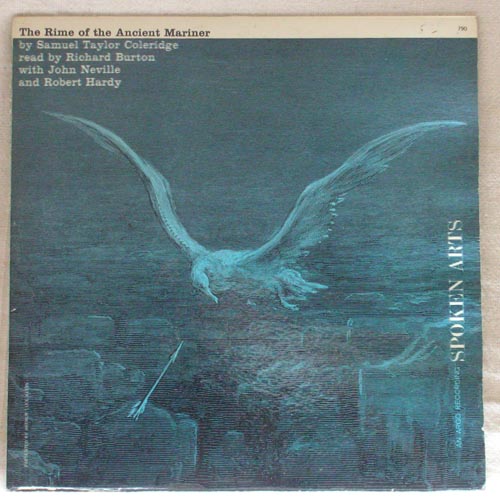 Animal Sounds - Fishes
Commentary by Peter Scott, script by Cathy Jarman.
Produced for Purnell's Encyclopedia of Animal Life and MacDonald Junior Reference Library by Procaudio Ltd.
BPC, 1970