Broadcast on 30th November 2010
The author of
Brave New World
,
The Perennial Philosophy
,
The Doors of Perception
,
The Devils of Loudon
and more delivers a superb lecture to an audience at Los Alamos laboratories, effortlessly drawing on art, science and mysticism to express his ideas with tremendous eloquence.
Speaking Personally...
Aldous Huxley
Lansdowne, 1975
Here's a short extract from this wonderfully recorded album released on Lansdowne as a taster of Huxley's voice and engaging charm as a speaker.
Aldous Huxley,
Visionary Experience
A series of talks on The Human Situation, Recorded Live from The Lecture Hall
Volume Two.
Laura Archera Huxley/ Gifford Associates, undated but suggested as 1969.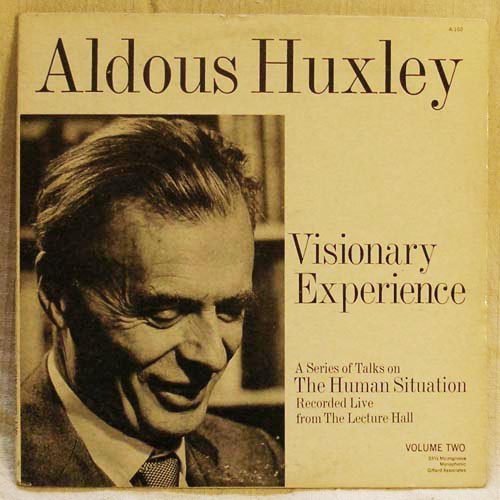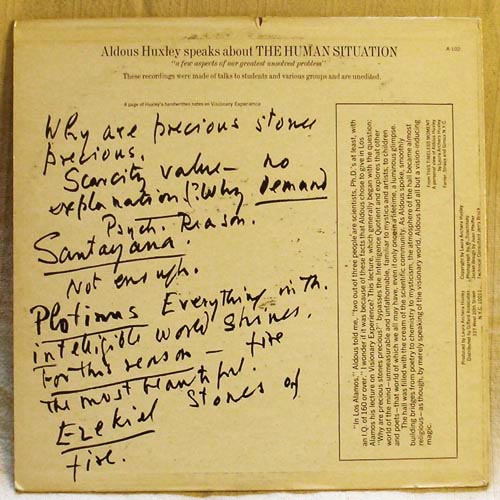 This is the entire lecture. Check out the back of the sleeve for his notes for this lecture.