Broadcast on 23 November 2010
Ludwig Koch was the first person to record the voice of an animal, recording an Indian Sharma bird in 1889 on an Edison Cylinder. His interest in sound recording led him to make some of the most amazing field recordings over many decades, and we present excerpts of two records in which he is interviewed and some of his recordings are played and remarked upon.
A Salute To Ludwig Koch
and a selection of some of his finest recordings
BBC Wildlife Series No. 1
BBC Records,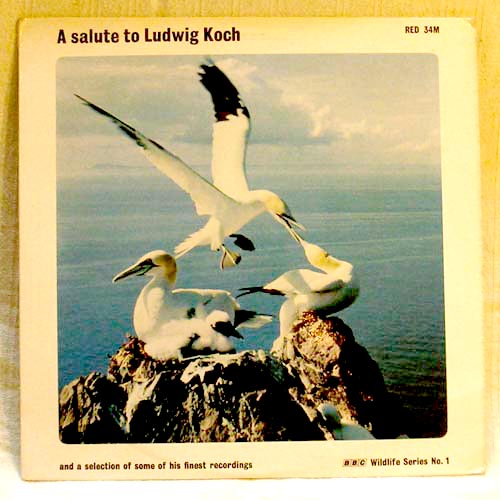 Adapted from a BBC programme "The Best of Ludwig Koch" originally broadcast on 11th November 1968 in "The World Of Sound" series in honour of his 87th birthday.
Ludwig Koch - recollections and recordings
The pioneer of nature recordings looks back over his life. With a further selection of his unique recordings.
BBC Wildlife Series No. 6
BBC Records,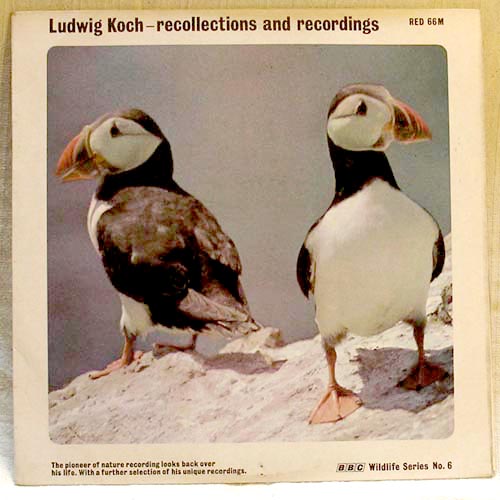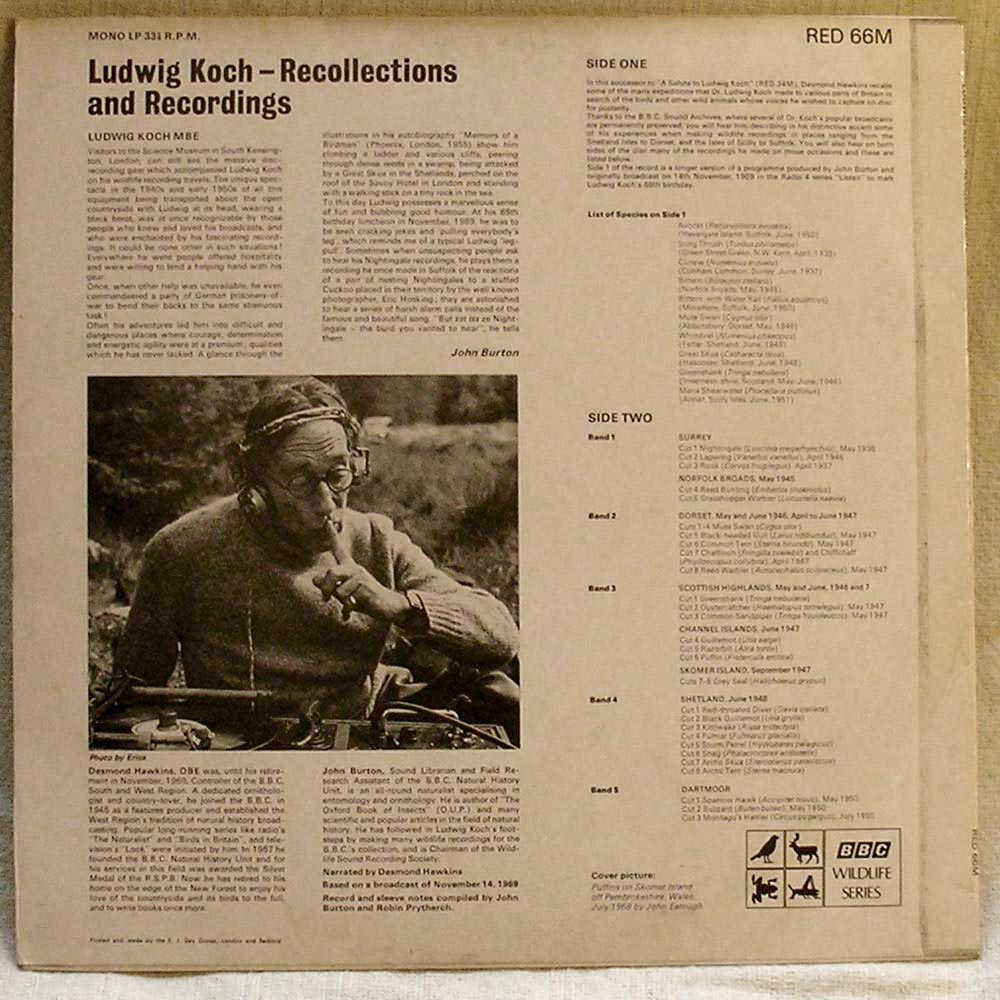 A longer version of a BBC programme produced by John Burton and originally broadcast on 14th November 1969 in the Radio 4 series "listen" to mark Ludwig Koch's 88th birthday.