Broadcast on 20th April 2010.
The voice of Horror, Bill Mitchell reads two tales by Edgar Allan Poe and introduces Christopher Lee as Dracula.
Tales of Mystery and Imagination - Edgar Allan Poe
read by Bill Mitchell.
Argo, 1977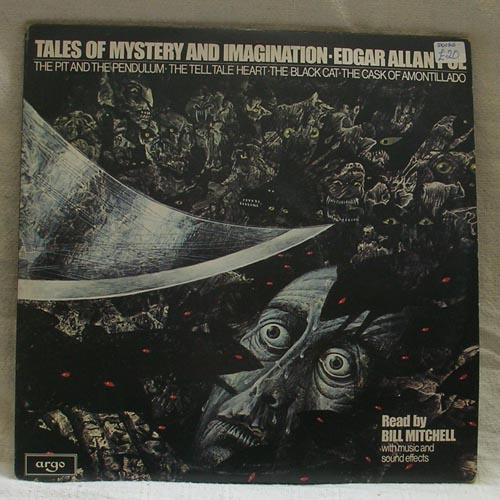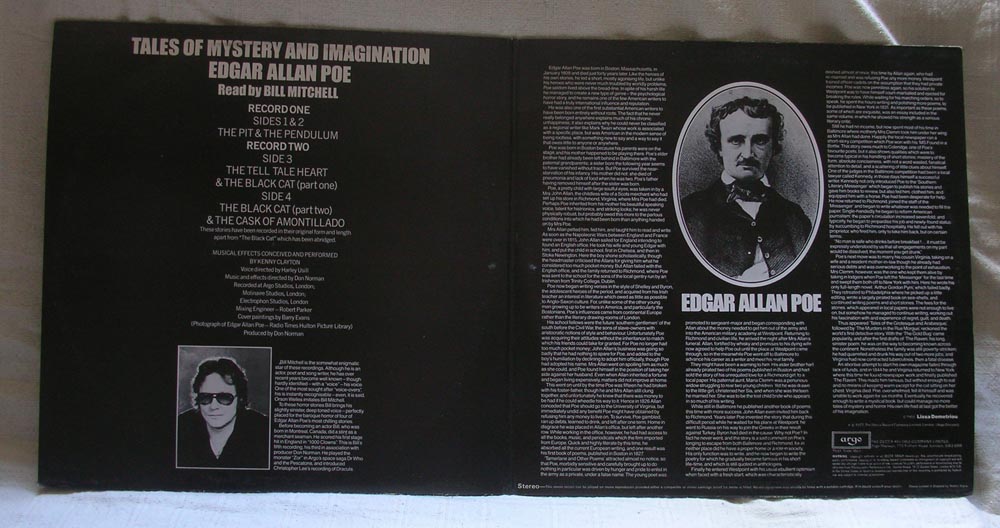 The Telltale Heart
The Case Of Amontillado
Hammer presents
Dracula
with Christopher Lee
A HORRIFYING STORY OF VAMPIRISM with spine chilling sounds and music.
Music by James Bernard
EMI Studio 2 Stereo, Hammer City Records Ltd., 1974