Broadcast 16th February 2010
Not really nonsense per se but two extraordinary performances, one by Gerard Hoffnung at the Oxford Union and another by Ogden Nash reading his own verse that both contain so much observation about human nature and the sheer hilarity of existence that they are hard to resist.
Hoffnung at The Oxford Union
Gerard Hoffnung.
Decca, 1960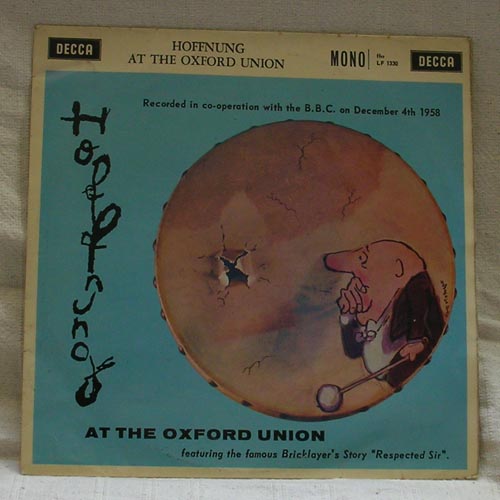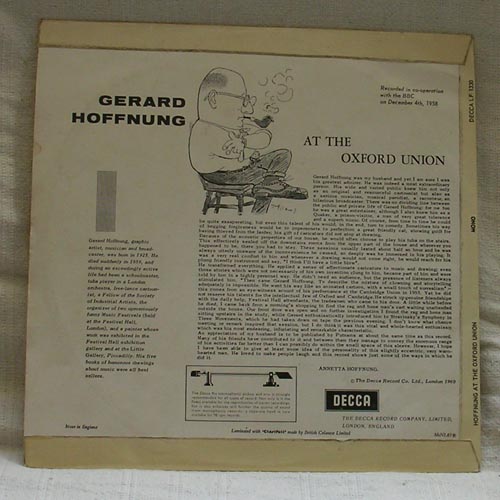 Gerard Hoffnung's address to the Oxford Union in 1958 on 10" vinyl continues to make me laugh til I cry, especially given the knowledge that he died so soon after the recording at such a young age.
Ogden Nash Reads
Ogden Nash.
Caedmon, 1953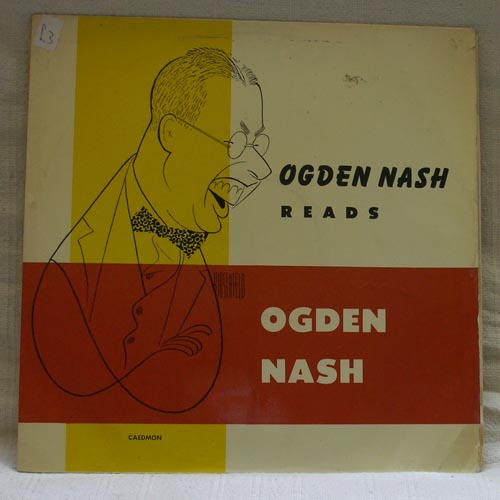 Beautiful mangling of the English language to twist and tickle in a manner not unlike Flann O'Brien, delivered in a strange type of American accent and sounding just as relevant as if it had only been written yesterday and not 80 years ago. Recorded in New York, February 25th 1953.