A lot of this show is taken from the Time Life record since it is actually six records and comes with a large book. It's a beautiful thing with stacks of original recordings and some very creative and top quality period sound design, like the sound of punch-card readers and phasing noise etc.
The other records also have lovely images on the covers and it's surprising how many of these records were released at the time. Well worth picking up if you can find them.
To The Moon
the dramatic story of man's boldest venture told in the voices of those who achieved it
Time Life Records, 1969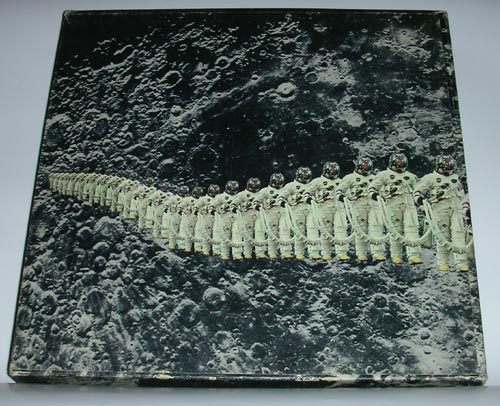 Apollo 8
Man's first journey to the moon.
Sperry Rand Corporation, 1969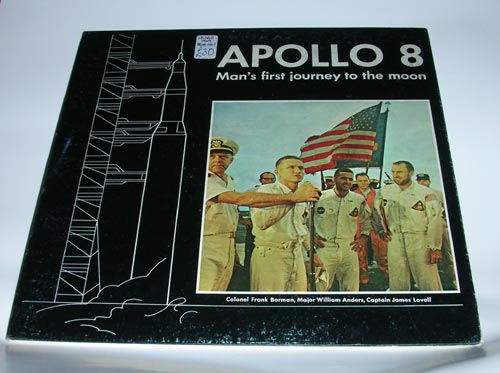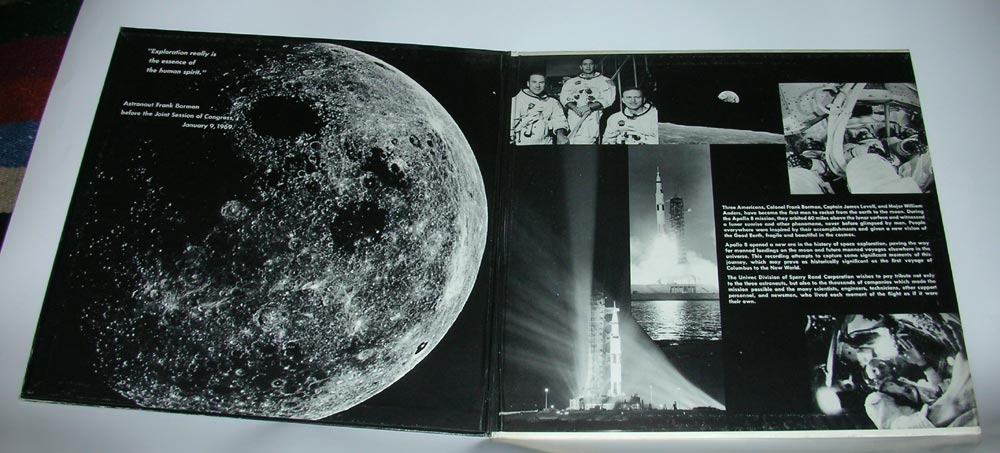 Apollo 11 - Man On The Moon
Blast off to Splash Down.
MCA Records, London, 1969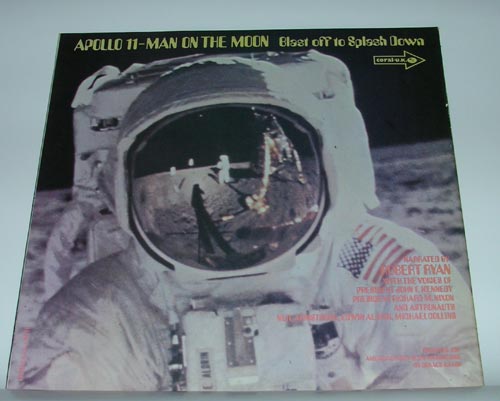 We Came In Peace For All Mankind
The history of space exploration including the triumphant Apoll 11 lunar landing.
Philips, 1969