Broadcast: 19 January 2010
The final part of our Ireland trilogy focuses entirely on James Joyce.
Expanding Cinema presents passages from James Joyce's
Finnegan's Wake
Grove Press Division, 1968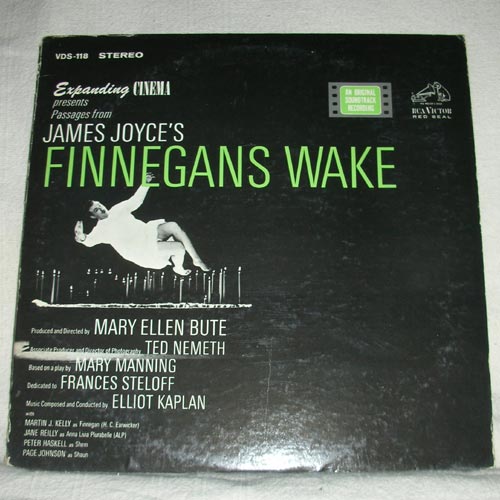 Speaking Personally...
Aldous Huxley
Lansdowne, 1975
Huxley talks about meeting Joyce in Paris and what a strange man he was - no kidding! What is particularly interesting is Huxley's description of Joyce's magical interest in words.
Ulysses
The Original Film Soundtrack of The Walter Reade Jr / Joseph Strick Production,
Caedmon, 1967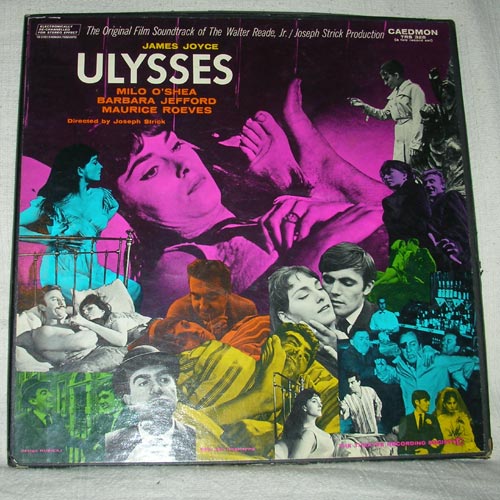 The Proteus episode, particularly suited to radio since it features Stephen Daedelus walking across the strand with his eyes closed.
Ulysses
Soliloquies of Molly and Leopold Bloom, read by Siobhan McKenna and E.G. Marshall.
Caedmon, undated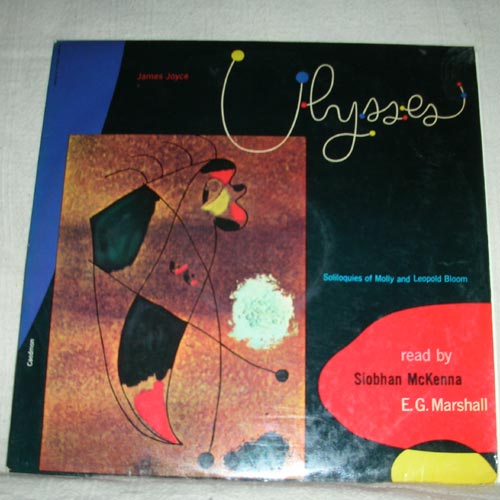 This needed a bit of editing but hopefully you get some of the idea. The very sharp listener with the right associations may notice the sample used by Simon Posford in his tune
Shamanix
from about 15 years ago!
James Joyce Reading
Ulysses and Finnegan's Wake
Caedmon, no date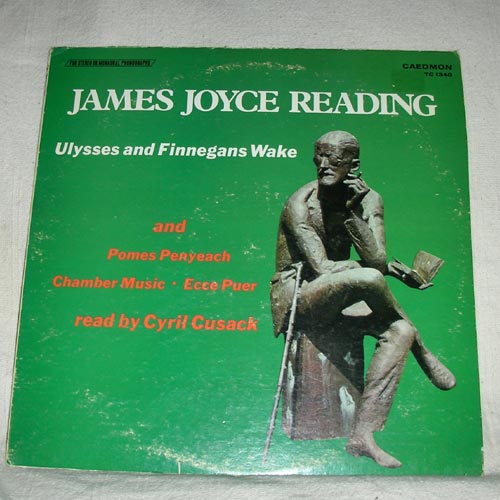 What to say about this one? Well, there's a great story to the original recording of these passages on the sleeve notes but to cut a long story short the Ulysses was done in Paris in 192 by HMV, rather badly, and the Finnegan's Wake in Cambridge rather well by C.K.Ogden who had boasted to Sylvia Beach of having "the two biggest recording machines in the world at his Cambridge Studio." I love that. And what a cracking recording it is too with some wonderful resonance and tone.
Murder In The Cathedral
TS Eliot
Caedmon, no date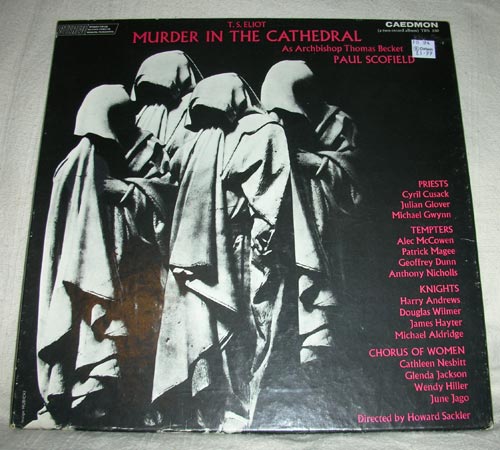 The fourth and final installment. Incredibly detailed and subtle atmospheres and sound design in this great box-set.