Broadcast on 26th October 2010
Ooops, left it a bit late to update this page and can't remember the strapline or running order, so below is subject to change or correction.
Several comedians and comic actors at work.
Steptoe And Son
Pye Golden Guinea, 1962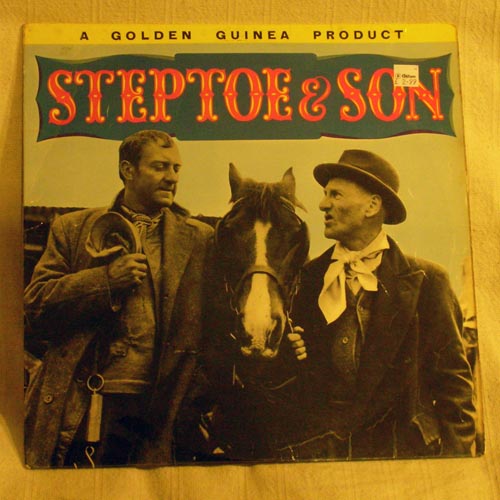 Wilfred Brambell as Albert and Harry H Corbett as Harold in this excerpt from
The Diploma
entitled
The Gentle Art Of Totting
. Vintage double act from the BBC series, music by Ron Grainer of Doctor Who theme-tune fame.
Scott Dobson's
Larn Yersel' Geordie
with George Russel and Mike Neville.
MWM Records, undated.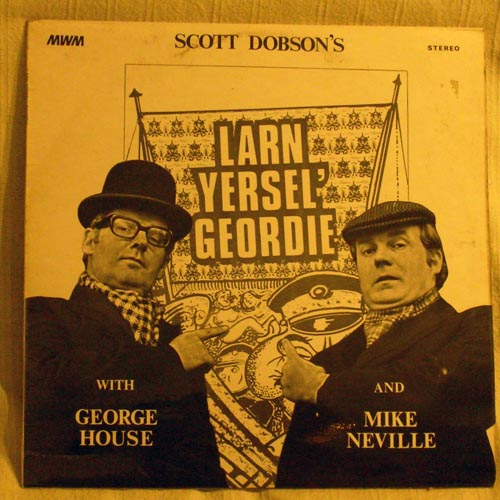 Should have been a double header with
Teach Thissen Tyke
but I only just found this at the car boot sale last week. Hello to Bennett Hogg and all at the Toon Uni.
Watch Out For The Bits!
The explosive exploits of Blaster Bates volume four.
Big Ben, 1971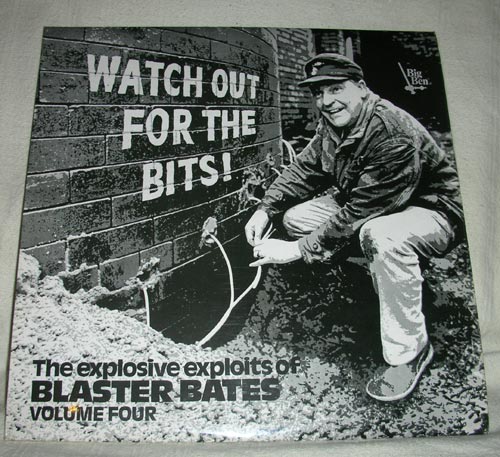 Blaster tells the tale of the Butterless Butty and dispenses other pearls of northern wisdom. Sorry about the swearing but it's all good fun.
Barry Humphries by permission of Dame Edna Everage PROUDLY PRESENTS
Housewife Superstar!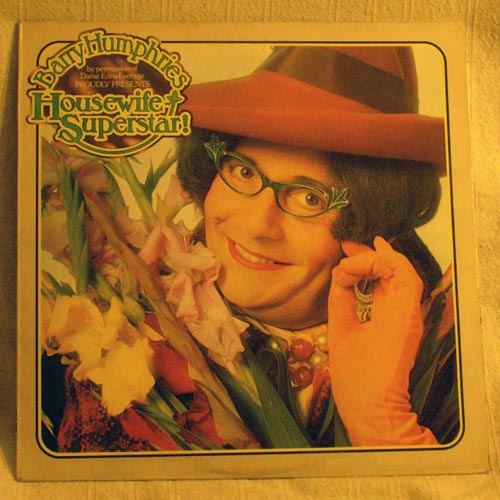 Actually, we don't hear from Dame Edna herself but the fellow who introduces her show with a warm act of his own as his capacity as the Australian Cultural Attache to the Court of St James, Les Patterson.