Having made three shows each on Wales and Ireland, and one on English dialect through the ages, it is only fitting that we should make a show about Scotland, especially given that the show is written, recorded and produced in Edinburgh. Some might say that the Shetland episode counts as a Scottish episode and some might take umbrage at such an outrageous suggestion. Nevertheless, here it is. Scotland.
Paisley's Own WILLIE McCULLOCH "The Story Teller" OOR WILLIE "The Man With Many Voices"
a product of S.M.D.Recording Studios, Paisley.
Scotia, 1973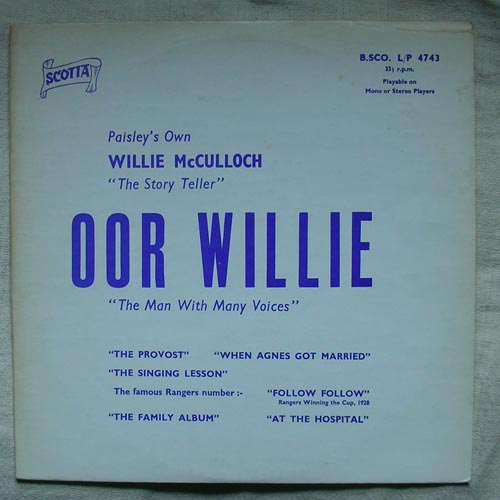 Originally recorded in 1947 and transferred from 78s in 1973, produced by Reta McColl, engineered by J.B.Wallace.
I found this in the car boot sale last week. It absolutely reeks of stale fags giving that authentic Glasgow experience, and you can see the encroachment of tar and nicotine around the edges of what used to be the white sleeve. I know nothing about the man himself, but this must be one of the very few records from the 1940s that we've played on Voice On Record, and it's a good document of attitudes and humour north of the border in the mid 20th Century.
English With A Dialect - and Irish, Scottish and Welsh Accents
BBC Records, 1971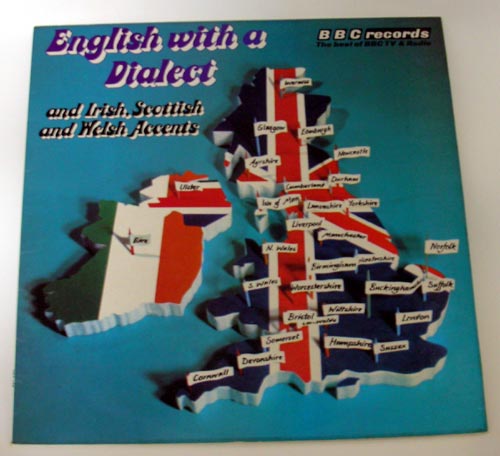 Examples from Edinburgh, Glasgow, Inverness, and Ayrshire.
William Shakespeare
Macbeth
The Shakespeare Recording Society
Caedmon, 1960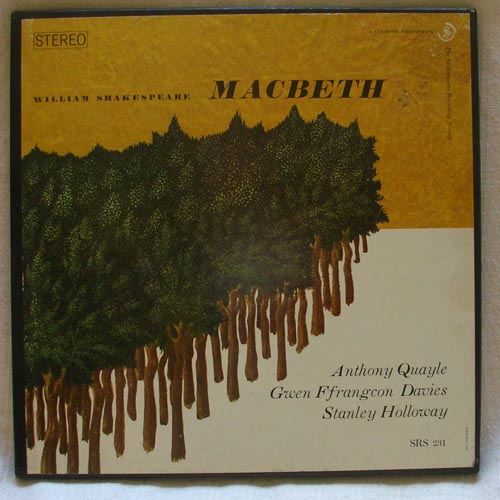 The final part of the Scottish Play.